Hosting an event to promote your brand can have tremendous benefits for your business.
Unfortunately, the idea of planning and putting together your own event can be extremely intimidating. In fact, plenty of people give up on the idea before they even really get started.
Anybody that has ever put on an event will admit that it's not easy.
It takes a lot of time to set up, money, planning (things like stage lighting, venue location and size, etc), research on similar events, and effort. Many times, the person hosting their first event is lucky to break even, let alone make a large profit from it. You'll want to splash out on things like this kansas city event space, to show off to your clients what a great business you have.
Think of it this way. If you want to be profitable in the future, you have to be willing to invest in people.
Don't let the burning desire for overnight success hold you back from putting in the work RIGHT NOW.
As long as an event is planned accordingly, executed in a clear and authentic way, and created around more than making money, it has plenty of opportunities to thrive and have great success.
If you're still having doubts, here are 8 benefits that hosting your own event can bring.
#1

Build Brand Awareness
Cut through the noise and put your brand front and center. Even if this means getting staff to wear printed t-shirts, for example, this could be a way of raising the awareness of the company, which is the main goal!
Throwing an event will create a buzz around you and what you're doing, and that conversation can spread like wildfire.
#2

Develop

A Deeper Connection
Form a deeper connection between your message and the audience you're trying to reach. An in-person event creates the opportunity for the human connection that is missed in online interactions. There is nothing like the energy that is formed through people meeting face to face.
#3

Stand Out
Separate yourself from other people in your industry and be an individual that brings others together.
#4

Share Your Personality
Give people the opportunity to dive a little deeper into getting to know you through the unique experience you're sharing with them. Add your own authentic flair to your event and always be genuine.
#5

Leave Your Comfort Zone
By pushing aside your fears and taking a leap you will develop new skills and gain confidence through challenging yourself.
#6

Create New Content
Hosting an event is an amazing opportunity to get plenty of great footage, quality photos, and even testimonial videos from attendees. You can use this content in many ways after the event.
#7

Form A Bond
Build solid relationships with your community and create a bond with them through your event. You will be able to give back to them in a way that really leaves an impact as you bring your vision to life.
#8

Make A Profit
You can make a profit in more than just money. The credibility, relationships, and connections that you make are just as valuable as any ticket sales you could potentially receive.
There are plenty of reasons why planning your own event can be very beneficial.
Ask yourself, what experience do you want to create and how do you want the people there to feel? What do you want them to walk away thinking or telling others about their
Take the time to plan accordingly, budget effectively, and be strategic about the purpose of your event.
If you keep a clear vision you will be able to impact people in a way that sticks with them and makes your event something to remember. Perhaps you will organize a live musical act to perform at your event to add an additional element of show business; something like a Headliner band for hire.
BTA
PS: If you want to be at THE event of the year, look no further!
When?
At the Live to Grind Event this December 7th-9th in Los Angeles, CA!
Get your tickets asap! This is going to be an incredible EXPERIENCE!
Not only is this a great learning and networking experience, it's a chance for more exposure for your brand and business.
Who?
YOU!
Experienced entrepreneurs who want to network with the best and learn tangible ways to improve their B.R.A.N.D. from expert speakers and colleagues.
What?
The first annual Live to Grind Event.
An exclusive, 3-day interactive event with exceptional speakers and successful attendees: ACCELERATE YOUR BRAND AND INFLUENCE
More info and tickets: LivetoGrind.com/event
Where?
We wanted someplace nice, centrally located, beautiful, and that had the ability to create the right atmosphere for ONLY 150 attendees…
The Westin Bonaventure Hotel & Suites. We are so excited! Here are few pics of the location…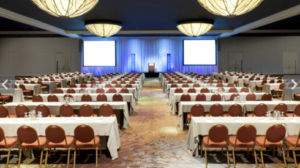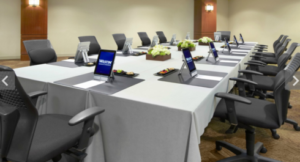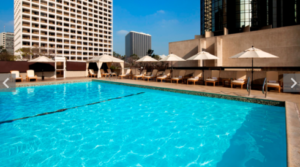 We hope to see you there!