With the thrill of travel comes the fascinating unfamiliarity of new places and the excitement of where to go next. What restaurants will you try, what attractions will you visit, and who will you meet along the way?
As an entrepreneur, you may want to network with other like-minded individuals while exploring a new location.
A change of scenery means new opportunities, and what better way to open the door to new possibilities than to speak to local influencers?
So, how do you connect with people in a place you don't know very much about?
With three cities down so far in the journey of filming our show, Success in Your City, we've been fortunate to meet some incredible people along the way.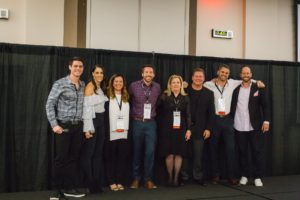 When it comes down to it, it's ALL about networking.
The first thing we did before even heading to Scottsdale, AZ, Austin, TX, or Boston, MA was asked our connections who we should be meeting and who we need to be talking to in these cities.
Before you go somewhere new, reach out to your own network and see who may know someone or what recommendations they may have.
When looking at some of the people I was told to reach out to, I noticed that some of us actually had lots of mutual friends.
It's a small world after all, and we are all connected in so many ways. Never underestimate the power of your own network.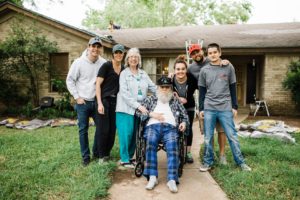 Go out of your way to connect with the connectors and the people who have been in the local scene for a while.
These are going to be the people that know all about any upcoming events, local meet-ups, and who you should be talking to.
Don't go to a new city and try to figure everything out on your own.
Ask people where to go, where to eat, what coffee shops to visit, and who you should contact.
There are plenty of people out there who are more than happy to help and would love to be a part of your network as well. All you have to do is ask!
As Samantha and I head to unfamiliar cities to film new episodes for our show, we continue to connect with so many new people.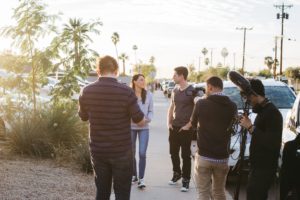 We don't want to waste time going in the wrong direction when we can take the initiative to link up with people who know the area best and can show us the way.
I think this really goes for anything in life, whether you want to be more acquainted with a location, an industry, a skill, etc.
Go straight to the experts. Become acquainted with the people on top who know it best, and learn from them.
The more questions you ask and the more desire you have to network with others, the easier it will be for you to succeed in anything you set out to accomplish.
BTA