Story:

Sometimes life is all about being at the right place at the right time. And then taking massive action.
In this episode, I discuss my role in the upcoming film THINK: The Legacy of Think and Grow Rich. You will learn how meeting people and making connections can open the door to new opportunities!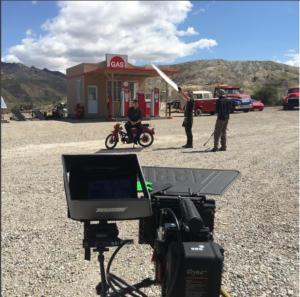 A few highlights from this interview include:
– My experience in Acton, California on set for the film THINK: The Legacy of Think and Grow Rich.
– How I was invited by producer Joel R. Franco to be part of the THINK film.
– Discussion of the THINK film cast and featured speakers.
– How networking can lead to new business opportunities.
– My role as Vice President of Business Development for THINK.
– The importance of making time for friends and family.
– A look ahead at the Young Entrepreneur Convention in Des Moines, Iowa.
**Prizes, beer tasting, filming for the T.V. show, and BIG keynote speakers!
**Get your ticket asap if you haven't yet.
– Personal advice on how to be present for new opportunities that are open to you.
Impactful Quotes:
"I've always preached the principles of

Think and Grow Rich

."

"Whatever your mind can conceive and believe, it can achieve." – Napoleon Hill

"I have to be there. I know that opportunities will come."

"I've done things that scare the hell out of me."

"I've been flying all over the country to make things happen."

"You need to state to the universe what you want and how you're going to get it."

"Tell the world you want it."

"It just takes one time to change it all."

"It's been an explosion of opportunities."

"Put yourself in a place where you can seize the moment."

"It just takes one time to change everything…"
Mentions in the Episode
Take Action!
Snap me!

@btadams18

– Tell me your ideas and I will snap you back.

Catch up with me on

Instagram

Find me on

Facebook