Happy 4th of July!
Hope you had some fun in the sun with friends and family during the 4th.
Any cool fireworks?
Come tell me about it on Facebook!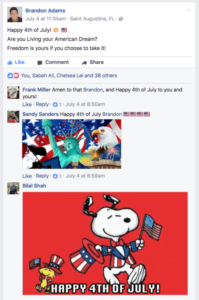 Keep On Keepin' On
After some reflection this past week — plus feedback from many of you — I wanted to share a simple message…
And that is: "Keep Going!"
It's SO EASY to *think* that entrepreneurship is — so easy.
Just look on Instagram for endless photos of flashy success monikers and perfectly posed selfies.
What you don't see is that…
Being a business owner is not easy.
Success is not fast.
And it can be a very lonely journey.
We have so much to celebrate and so much to be thankful for…but if you are not as far as you want to be yet, don't let it get you down, don't let it stress you out, don't let it paralyze you.
Instead, take a deep breath, go for a run, take a quick break…
And then get back to it!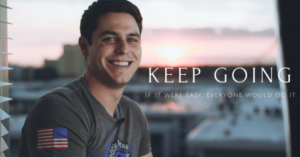 You're Not Alone
After our big in-person mastermind in Orlando a couple weeks ago, I realized that one of the things people get value from me around is Accountability.
I love pushing myself and people around me to THINK BIGGER and never give up.
Hopefully, I've pushed you in some way. 🙂
But even more than pushing you and holding you accountable to your big goals and dreams, I want you to know that you are not alone in this journey.
We all have our own paths to walk, but we share a similar set of steps to climb, obstacles to overcome, and problems to creatively solve.
Please reach out if you ever have a quick question or need some resources. Even if I can't help, maybe someone in my network can.
🙂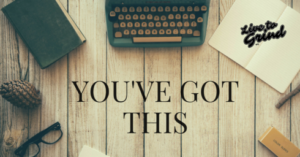 And I'd LOVE to see you in our private, free group on Facebook called the Live To Grind Community.
Come on bye and say 'hello' and what keeps YOU going!
Remember to keep going. 🙂
Thanks for reading the Friday Funday. I truly hope you get value from this weekly digest of some big highlights from my "Live to Grind" world! 🙂
My goal is to impact 1 BILLION lives in a positive way by 2019 and to help 100 entrepreneurs hit their 6 or 7 figure goals this year alone.
I can't do that by staying quiet…
I have to share, educate, inspire, and assist.
Please let me know what you find valuable so I can do more of it.
Happy Friday!
BTA
PS: Join me for fun and community on Facebook here.
WANT EVEN MORE?