How Kevin Harrington Got on Shark Tank
One of the featured podcasts this week (scroll down in this email) is episode 259 with Kevin Harrington, founder of As Seen on TV and one of the original sharks on the hit primetime T.V. show Shark Tank!
He filmed over 175 segments for the show, which came out to be about 35 1-hour episodes in Season 1 and Season 2. 
It's being played — still today — AROUND THE GLOBE!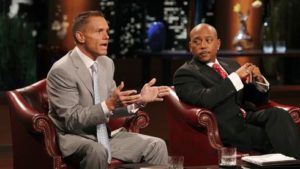 If you go back to the shownotes page for the episode, you can even watch the interview I did with him via video.
We recorded it from Kevin's home in St. Petersburg, Florida.
And he shared with me behind the scenes insights around HOW and WHY he was able to snag such a brand-boosting gig as being on Shark Tank. And how he's worked on BILLION DOLLAR PRODUCTS!
Wow.
He is THE PERSON to learn from!
—
Here are a few of my favorite snippets from the episode…
At the 4:19 mark, Kevin reflects:
"So then I said…I need to build my own brand…so set out and started with a book…"
Then at the 5:10 mark, Kevin reveals:
"I can directly say that writing a book, publishing, and becoming an influencer — for me — lead to actually getting on Shark Tank."
At about 7 minutes, he concludes:
"[Building your brand] gives you the chance to control your own destiny."
Then, at 10:05…
"Get out there…BUILD YOUR BRAND!"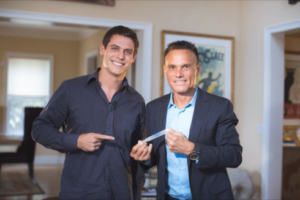 Why Your B.R.A.N.D. Is Everything!
As you can see from Kevin Harrington…I'm not lying when I preach about building your personal brand and company brand.
It is EVERYTHING, especially if you are in it for the long-term and want to have the most impact and influence in your industry and beyond in the causes you care deepest about.
Now, what if I told you there was a way to see Kevin speak on stage?
And even have a VIP meet-and-greet with the shark himself!?
Yep, it's possible.
December 8-10th in L.A. I am launching the first-annual Live to Grind Event …nay, EXPERIENCE! It's all about accelerating your brand and influence.
This event will be unlike others you have attended. It will be hands-on, interactive, amazing for high-level network connections, and you will walk away with tangible brand-building assets.
To further sweeten the deal, Kevin will be the opening keynote speaker and even agreed to some special time with the VIP group.
This is EXTREMELY limited, but the Super Early Bird pricing is crazy reasonable through 8/31, so don't delay if you are truly ready to up-level your brand and enter 2018 with momentum like never before!
Learn more here: LivetoGrind.com/event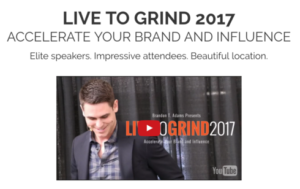 Thanks for reading and being a part of LTG!
Thanks for reading the Friday Funday. I truly hope you get value from this weekly digest of some big highlights from my "Live to Grind" world! 🙂
My goal is to impact 1 BILLION lives in a positive way by 2019 and to help 100 entrepreneurs hit their 6 or 7 figure goals this year alone.
I can't do that by staying quiet…
I have to share, educate, inspire, and assist.
Please let me know what you find valuable so I can do more of it.
Happy Friday!
BTA
PS: Hope to see you at the Live to Grind Event in L.A. this Dec 8-10!
WANT EVEN MORE?