Hello from Iowa!
As you all know, I grew up in Eastern Iowa. I'm from a town of 754 people called Garnavillo.
TODAY my Elite Mastermind crew converges on the very spot where I grew up.
It's a special and beautiful place — even though you likely haven't heard of it!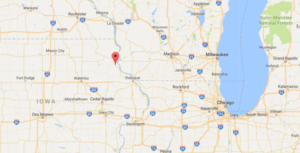 We have a surprise guest speaker lined up (I can't reveal yet! maybe I'll tell you next week!!), lots of deep mastermind and group bonding activities planned, and some fun surprises tomorrow night!
I'm so excited to show everyone a true glimpse into 'home.'
Where is 'home' for you!?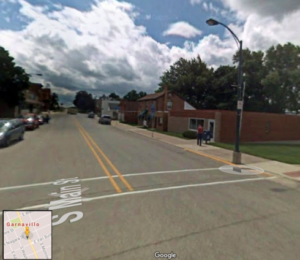 Wanna Mastermind with Me?
Next year, starting in January, we are going to launch our second Elite Brand Mastermind (6-month program with 3 in-person retreats)!
One of them *might* be in Iowa.
But no promises!
Whatever we choose, it will be epic and brand-boosting like no other!
But, if you don't want to wait until 2018 to get 1-on-1 time with me and power group collaboration, check out our 30-day Accelerator.
The next one begins September 18th!
Learn More Here: LivetoGrind.com/influencer
Thanks Again!
Thanks for reading the Friday Funday. I truly hope you get value from this weekly digest of some big highlights from my "Live to Grind" world! 🙂
My goal is to impact 1 BILLION lives in a positive way by 2019 and to help 100 entrepreneurs hit their 6 or 7 figure goals this year alone.
I can't do that by staying quiet…
I have to share, educate, inspire, and assist.
Please let me know what you find valuable so I can do more of it.
Happy Friday! Gotta run — lots of mastermind activities to jump into!
BTA
PS: Hope to see you at the Live to Grind Event in L.A. this Dec 8-10!
WANT EVEN MORE?