Guess Who's Back?
Sooooo…you may have noticed you didn't get a Friday Funday newsletter last week — our apologies!
I was in Chicago shooting some AMAZING footage for a branding client. We shot video episodes, podcast episodes, professional photos, and more! All in just a couple of days. [see baller pic below!]
Stay tuned for the release of this awesome content and the establishment of Bill Jennings as THE expert in his niche (helping entrepreneurs and business owners obtain credit to help start, build, or maintain their business without giving up equity).
He already is, but with these branding and content assets, now the world will see!
And my team member Laura Petersen — who helps me write these — was in Anaheim for Podcast Movement last week too! She was busy rubbing elbows with podcasting elite and setting up podcast interviews for me, our clients, and our mastermind members.
Podcasts are blowing up and there's still so much room to grow.
It's not too late.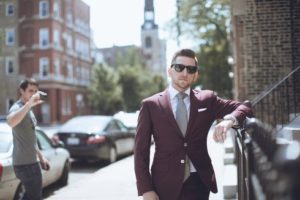 L.A. Venue
Exciting update from the Live to Grind event — nay, EXPERIENCE!
Who?
Experienced entrepreneurs who want to network with the best and learn tangible ways to improve their B.R.A.N.D. from expert speakers and colleagues.
What?
The first annual Live to Grind Event: ACCELERATE YOUR BRAND AND INFLUENCE
More info and tickets: LivetoGrind.com/event
*Early Bird pricing through 10/15 or until sold out
When?
Thursday, Friday, Saturday: December 7, 8, and 9th
Where?
Now here's the big reveal! My team and I finally settled on a location.
We wanted someplace nice, centrally located, beautiful, and that had the ability to create the right atmosphere for ONLY 150 attendees (we are against those mega events that pack in so many people it's hard to build intimate, authentic connections with the speakers and other attendees)…
So, where did we choose!?
The Westin Bonaventure Hotel & Suites
404 South Figueroa Street
Los Angeles, CA 90071
We are so excited! Here are few pics to give you a sneak peek at the location…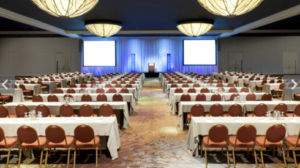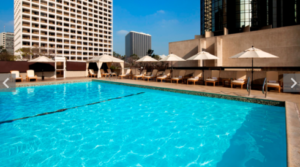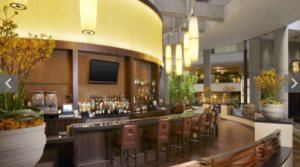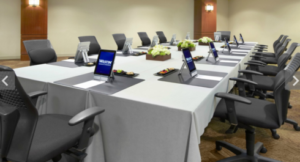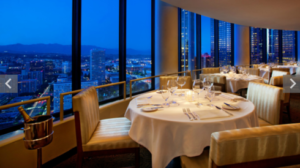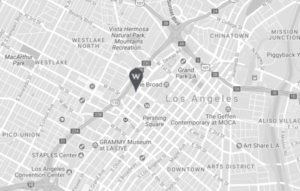 Grab your ticket asap! LivetoGrind.com/event
Early Bird pricing through 10/15 or until sold out at that rate…
• Savings of 44% off door price for Brand Building Ticket
• Savings of 38% off door price for Elite VIP Ticket
This will be THE event of the year! And a great way to make sure your 2018 is the best year everrrrr!
Recording Mania!
My B.R.A.N.D. Formula was developed by my team and me to show you exactly how to go about building a powerful personal brand that fuels your business, reputation, and longevity.
B: Books and Blogs (the power of writing!)
R: Recording (the power of video!)
A: Audio (the power of podcasts & speaking!)
N: Network (your network is your networth!)
D: Differentiate (what makes you stand out from the crowd?)
Of all of these pillars, my favorite right now is…. R.
Recording. Video!
There are so many benefits around video, both IMMEDIATELY and for THE LONG-TERM.
Let me explain…
Immediate Benefits:
• Building rapport with your audience (which will increase sales)
• Getting more exposure (videos are easily consumed and shared)
• Having great material to run as Facebook ads
• Creating content that can easily be repurposed on other platforms (like YouTube, Instagram, your website, Facebook, even iTunes if you strip just the audio)
Long-Term Benefits:
• Improve your speaking.
• Increase your confidence.
• Reduce your fear of live presenting.
• Get clarity in your message and value offerings.
• Build a tribe and raving fans.
• Be ready to pounce on new opportunities coming that we cannot predict (have you heard that Facebook is launching "Watch"?…check THAT out!)
So, if you aren't creating videos, please reach out to me for help and/or a kick in the butt. I believe in this so strongly and want to help you achieve all your business goals! Video will help you in more ways than you can imagine!
Oh, P.S.!
Next year, starting in January, we are going to launch our second Elite Brand Mastermind (12 month program with at least 3 in-person retreats)!
One of them will for sure be in Iowa (in my family's cabin) — due to popular demand!
—
But, if you don't want to wait until 2018 to get 1-on-1 time with me and power group collaboration, check out our 30 day Accelerator.
The next one begins September 18th! Only 10 spots total – act fast!
Learn More Here: LivetoGrind.com/influencer
You = Awesome
Thanks for reading the Friday Funday. I truly hope you get value from this weekly digest of some big highlights from my "Live to Grind" world! 🙂
My goal is to impact 1 BILLION lives in a positive way by 2019 and to help 100 entrepreneurs hit their 6 or 7 figure goals this year alone.
I can't do that by staying quiet…
I have to share, educate, inspire, and assist.
Please let me know what you find valuable so I can do more of it.
Happy Friday! Gotta run — lots of mastermind activities to jump into!
BTA
PS: Hope to see you at the Live to Grind Event in L.A. this Dec 7-9!
WANT EVEN MORE?