Short & Sweet…
Today's newsletter is going to be short and sweet for ya!
[And our team loves orange]. 😉
Samantha and I just moved out of our apartment in Orlando (not because of a fear of hurricanes or anything!) — because we are already starting to amp up our travel as we prepare for next year's 12 cities in 12 months tour and t.v. show.
So…no point in having an apartment we'll never be in!
We're heading to Iowa first. Then, in October, I am going to be all over the place…lots of speaking gigs plus the BIIIIIG movie premiere of Think and Grow Rich: The Legacy is happening 10/14 in L.A.
That's going to be insane.
I think there are a few tickets left if you want to join us there:
TAGRgrmovie.com/thinklegacy
Would love to share the experience with you.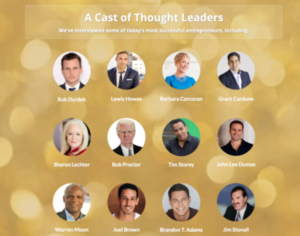 Happy Last Friday of September!
Thanks for reading the Friday Funday. I truly hope you get value from this weekly digest of some big highlights from my "Live to Grind" world! 🙂
WANT EVEN MORE?