Like a farmer, I'm pumped for the harvest!
You ever have that feeling of 'wow, I work soooo hard and haven't seen the real results yet?' As business owners, this is common!
We are like farmers.
We have to plant, and water, and take care of our seedlings and WAIT (with hope, a bit of fear, and a lot of patience) for them to sprout and grow visible, strong, and fruitful.
A few of my seedlings are sprouting over the next few days, and I cannot even tell you how excited that I am for…
1. MOVIE PREMIERE in L.A.
• Tomorrow is the world premiere of the Think and Grow Rich: The Legacy movie.
There may still be tickets here: TAGRmovie.com
Would love to see you there!
Along with many of the cast like….
Lewis Howes, Rob Dyrdek, Barbara Corcoran, Grant Cardone, Bob Proctor, Sharon Lechter, Tim Storey, John Lee Dumas, Warren Moon, Joel Brown, Jim Stovall, Darren Hardy, Greg Reid, and more!
The book has had such a powerful impact on my life and I am honored to be featured in the film and a part of the team bringing it to the world.
Oh, and something else cool! My team has been building custom Snapchat filters for use by those at the premiere!
So, if you come, be sure to snap, snap, snap!
If you can't make it, watch my snapchat for behind the scenes sneak footage of the event and film! My handle is btadams18 !!! 🙂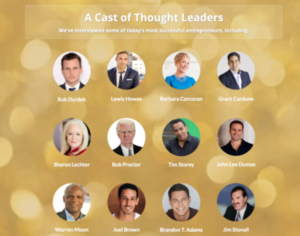 2. MY T.V. SHOW PREMIERE ON ENTREPRENEUR.COM
We've been keeping this one hush-hush, but the word is out!
Ambition Adventures, the reality T.V. show where Emmy Award-Winning Producer Greg Rollett and I have been traveling around the country interviewing local entrepreneurs for your entertainment and learning benefit, is going BIG TIME!
• Monday 10/16 at noon PST, visit Entrepreneur's Facebook page to watch Greg and me interview LEWIS HOWES live right before we air the "Hollywood episode" that features interviews with:
— Lewis
— Jack Canfield
— Nick Nanton
— Carlo Orecchia
— Jake Paul
Entrepreneur's Facebook page has over 3.3 MILLION fans !!!
To say this is a big deal is an understatement! Please tune in and show some love! Maybe we'll even get Lewis Howes to answer your question!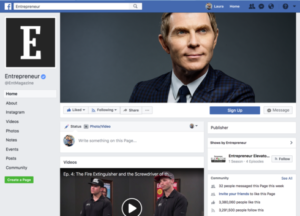 What exciting is going on with you?
Reply back and let me know!
I may not be super fast to reply because of all the excitement right now, but I want to hear from you!
One last reminder!
October 15th is the DEADLINE to get Early Bird pricing for our event in December! Be there, or be square! 🙂
Who?
Experienced entrepreneurs who want to network with the best and learn tangible ways to improve their B.R.A.N.D. from expert speakers and colleagues.
What?
The first annual Live to Grind Event: ACCELERATE YOUR BRAND AND INFLUENCE
More info and tickets: LivetoGrind.com/event
*Early Bird pricing through 10/15
When?
Thursday, Friday, Saturday: December 7, 8, and 9th
Where?
We wanted someplace nice, centrally located, beautiful, and that had the ability to create the right atmosphere for ONLY 150 attendees (we are against those mega events that pack in so many people it's hard to build intimate, authentic connections with the speakers and other attendees)…
The Westin Bonaventure Hotel & Suites
404 South Figueroa Street
Los Angeles, CA 90071
We are so excited! Here are few pics of the location…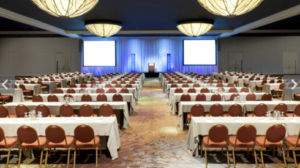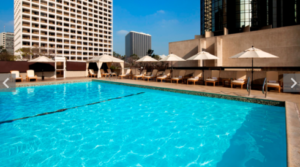 Grab your ticket asap! LivetoGrind.com/event
Early Bird pricing through 10/15 or until sold out at that rate…
• Savings of 44% off door price for Brand Building Ticket
• Savings of 38% off door price for Elite VIP Ticket
This will be THE event of the year! And a great way to make sure your 2018 is the best year everrrrr!
Happy FRIDAY THE 13th! 🙂
Thanks for reading the Friday Funday. I truly hope you get value from this weekly digest of some big highlights from my "Live to Grind" world! 🙂
My goal is to impact 1 BILLION lives in a positive way by 2019 and to help 100 entrepreneurs hit their 6 or 7 figure goals this year alone.
I can't do that by staying quiet…
I have to share, educate, inspire, and assist.
Please let me know what you find valuable so I can do more of it.
Happy Friday! Gotta run — lots of mastermind activities to jump into!
BTA
WANT EVEN MORE?