Lewis Howes Bonanza
It was awesome to catch up with a podcaster and entrepreneur I've long since admired at the premiere of the film Think & Grow Rich: The Legacy…Lewis Howes!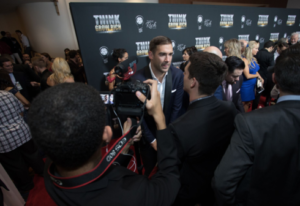 …But then, it got EVEN BETTER!
The following Monday, Greg Rollet and I premiered our T.V. show Ambitious Adventures in partnership with the Entrepreneur.com!
We interviewed Lewis Howes live just before debuting the first episode (in which Lewis also appears) and aired it on Entrepreneur's Facebook page.
See!? A Lewis Howes bonanza!
The live video has nearly 16,000 views! If you haven't had a chance to watch yet, please do here! Ambitious Adventures Episode 001: Hollywood
It includes advice from Lewis around podcasting, photography, building a great brand, and so much more!
This week, I've made my way from speaking at a huge crowdfunding conference in Las Vegas to presenting on branding in Scottsdale, Arizona!
What are you doing right now to build your brand and business?
Reply and tell me what's working best!
Live to Grind EVENT – Dec 7-9, 2017!
Get your tickets asap! This is going to be an incredible event and EXPERIENCE!
Who?
YOU!
Experienced entrepreneurs who want to network with the best and learn tangible ways to improve their B.R.A.N.D. from expert speakers and colleagues.
What?
The first annual Live to Grind Event: ACCELERATE YOUR BRAND AND INFLUENCE
More info and tickets: LivetoGrind.com/event
When?
Thursday, Friday, Saturday: December 7, 8, and 9th
Where?
We wanted someplace nice, centrally located, beautiful, and that had the ability to create the right atmosphere for ONLY 150 attendees (we are against those mega-events that pack in so many people it's hard to build intimate, authentic connections with the speakers and other attendees)…
The Westin Bonaventure Hotel & Suites. We are so excited! Here are few pics of the location…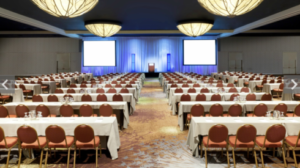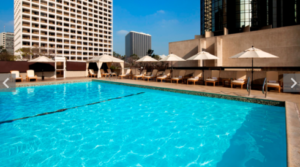 Grab your ticket asap! LivetoGrind.com/event
This will be THE event of the year! And a great way to make sure your 2018 is the best year everrrrr!
Elite Mastermind Mania (all of 2018)
Next year, starting in January, we are going to launch our second Elite Brand Mastermind (12 month program with at least 3 in-person retreats)!
One of them will for sure be in Iowa (in my family's cabin) — due to popular demand!
Influencer Accelerator (30 days)
But, if you don't want to wait until 2018 to get 1-on-1 time with me and power group collaboration, check out our 30-day Accelerator.
The last one of the year begins November 6th!
Only 8 spots – act fast!
Learn More Here:LivetoGrind.com/influencer
What will you be for Halloween?
Are you dressing up this weekend or this coming Tuesday?
Let me know!
—
And thanks for reading the Friday Funday. I truly hope you get value from this weekly digest of some big highlights from my "Live to Grind" world! 🙂
My goal is to impact 1 BILLION lives in a positive way by 2019 and to help 100 entrepreneurs hit their 6 or 7 figure goals this year alone.
I can't do that by staying quiet…
I have to share, educate, inspire, and assist.
Please let me know what you find valuable so I can do more of it.
Happy Friday! Gotta run — lots of mastermind activities to jump into!
BTA
PS: Here are all the links I mentioned in one spot!
WANT EVEN MORE?