A book changed my life.
If you've ever heard me speak on stage or on the Live to Grind podcast, you've heard me mention the book Think & Grow Rich by Napoleon Hill.
What you may not know is how I got the unique opportunity to be the youngest person in the upcoming film Think and Grow Rich: The Legacy.
[Watch this to hear the story!]
The film is going to impact so many lives…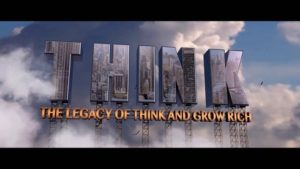 The book is something I read over and over. Have you read it?
The film is going to blow people away and I'll keep you posted on details in the coming months.
AND NOW THIS…
The team around the film just started doing a series of "vetted webinars" featuring thought leaders teaching what they know.
And, I was honored by the invitation to kick things off and be the first to present!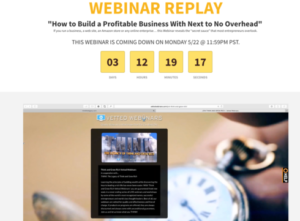 DID YOU MISS IT?
If you missed it live (this past Wednesday), we have the replay up now through Sunday the 21st only.
So jump onto the WEBINAR REPLAY asap!
Then let me know your feedback. I'm trying to do better…
Bring more value. Explain concepts better. Tell more stories. Answer more questions.
Your feedback will truly help.
You're too cool for skool
Thanks for reading the Friday Funday. I truly hope you get value from this new weekly digest of some big highlights from my "Live to Grind" world! 🙂
My goal is to impact 1 BILLION lives in a positive way by 2019 and to help 100 entrepreneurs hit their 6 or 7 figure goals this year alone.
I can't do that by staying quiet…
I have to share, educate, inspire, and assist.
Please let me know what you find valuable so I can do more of it.
Happy Friday!
BTA
PS: "How to Build a Profitable Business With Next to No Overhead"
Watch the replay now through Sunday May 21st only!
WANT EVEN MORE?