Think & Grow Rich Strikes Again
Earlier this week I drove from Iowa back to Florida.
It's a long drive!
I was visiting family for Memorial Day Weekend and helping out back at Adams' Ice (listen to the podcast episode 238 that came out Tuesday — featured below! — if you want to hear more details on that).
But back to the car…
As I drove the long haul back to Orlando, I re-listened to my 'ole trusted Think and Grow Rich by Napoleon Hill on audiobook.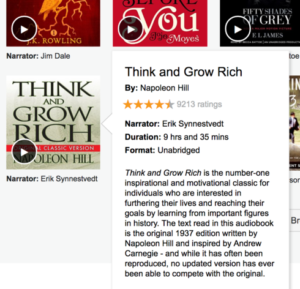 Can you believe it came out way back in 1937?
Crazy!
And I've listened to it probably dozens of times by now, but it still SPARKS new ideas and inspiration each and every time.
This time, the Principle of the Mastermind stood out to me yet again.
It is so powerful.
For those of you who know me well, you know that I am full of energy, ideas, and gusto. I sometimes take on too much and think I can do it all myself. haha
But really soaking in the principles of the book, I have focused on SURROUNDING MYSELF with great people in all ways possible….
…on my own team
…networking
…as clients
…and…starting last October in mastermind cohorts we started running 30 days at a time
Game changing.
By consciously CHOOSING who I spend time with…
who I talk with…
who I network with…
who I take on as clients…
I've seen SIGNIFICANT growth and improvement in the products and services we offer, the morale of my team, the quality of the events we throw, the opportunities we manifest, and the circle we are surrounded by. 
So, I want to ask you….
To CHALLENGE YOU… to take an audit of who you let into your life and into your head.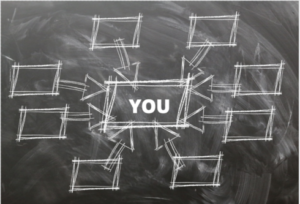 Take a look at…
– friends
– family
– clients
– staff
– business partners
– biz buddies
– everyone
It's too important to let develop by chance.
Want to Join My Inner Circle?
I want this email to be value-add, not a sales pitch. So I will just say a few lines about something that is a right-now-and-only-now opportunity to work with me CLOSELY for the next 6 months.
For more information and to apply, go to:
A few deets…
High-Level Mastermind
✅ 6 months: starts Tuesday, June 6
✅ intensive 90 min collab calls every 2 weeks
✅ baller guest speakers you can't get on the phone yourself …see livetogrind.com/mastermind for who!
✅ private FB group
✅ limited to 10 people — invite only or by application
✅ 3 on-location, in-person weekend events (food, activities, and speaker covered) in Orlando, a cabin in Iowa, and SoCal
✅ full access to video recordings of calls, events, etc.
✅ featured in Live to Grind TV show (because each of the three weekends will turn into an episode)
✅ accountability and motivation on steroids – get more done in the next 6 months than in the past 2 years
+ Lots more!
MORE INFO: livetogrind.com/mastermind
Starts Tuesday, so HARD WORKING and fast ACTION TAKERS only! 🙂
The 30-day masterminds have been suspended indefinitely because I want to give even MORE VALUE to the small group who wants to be a part of my inner circle.
Thanks for being a part of the FF posse
Thanks for reading the Friday Funday. I truly hope you get value from this new weekly digest of some big highlights from my "Live to Grind" world! 🙂
My goal is to impact 1 BILLION lives in a positive way by 2019 and to help 100 entrepreneurs hit their 6 or 7 figure goals this year alone.
I can't do that by staying quiet…
I have to share, educate, inspire, and assist.
Please let me know what you find valuable so I can do more of it.
Happy Friday!
BTA
PS: Learn more about the 6-Month Ultimate Mastermind (starts this Tuesday the 6th)! 
WANT EVEN MORE?