Exciting Things Already Happening in June!
Hello from PUERTO RICO!
Today is my girlfriend's birthday — Happy Birthday, Samantha! And we are taking a little weekend getaway to Puerto Rico.
Fun in the sun!
And…
Last week I told you about the *ultimate* mastermind and how that came to be.
We have just 2 SPOTS LEFT and decided to start it off this coming Wednesday, June 14th because I want to round out the group with 10 amazing entrepreneurs.
If you're on the fence, this is the universe telling you to take action.
PM me questions or concerns and let's chat about it. I'll put down the mojito to talk more, if you're serious about dominating 2017 with us!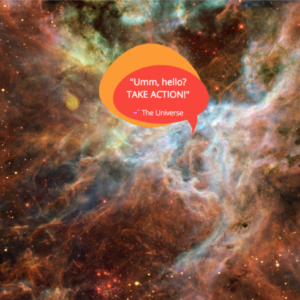 Yeah….well, who else is in this group?
Good question!
Here are a few of the folks who are confirmed…you'll be in killer company!
• Product Development Expert who has taken over 1,000 products to market and controls a $2 Billion dollar territory working with buyers at Walmart, Target, Costco, and Amazon.
• Digital Marketing Maven who does Facebook ads, videos, YouTube ads, and other social media campaigns.
• Software Developer who has extensive experience in developing various apps and all things I.T.
• Health and Fitness Expert with years of experience in fitness, dieting, and wellness, as well as a rapidly growing new online program.
• Speaker and Best-Selling Author who is building up coaching program and working on large scale seminars.
• Professional Copywriter with extensive experience in crafting sales letters, email campaigns, and PR pitches. She just celebrated her birthday this week with a course launch on how to become a best-selling author on Amazon.
• TV Host and Podcasting Expert involved with over 350 podcast shows and creator of hundreds of effective marketing videos.
WHAT COULD CHANGE IN YOUR BUSINESS IF YOU WERE SURROUNDED BY THE PEOPLE ABOVE?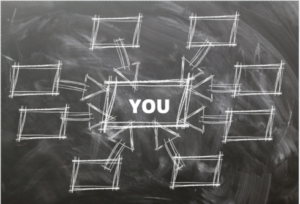 Oh, but that's not all…
I'm also bringing in A-list guests from my personal contact list.
Want to be 1 of 10 people on a call who gets to pick the brains of Kevin Harrington of Shark Tank, John Lee Dumas the King of Podcasting for Entrepreneurs, and Joel Comm an Internet Pioneer and Multiple-Time New York Times Best-Selling Author?
No bigs.
"Yah, Honey, I have a call with an original shark of Shark Tank in a few minutes. I'll be 15 minutes late for dinner. Is that cool?"
Umm, hell yes, it is!!
Join My Inner Circle – Last Chance
If you want to learn more, go to: LivetoGrind.com/mastermind and I am ALWAYS available via email or on Facebook messenger.
A few deets…
High-Level Mastermind
✅ 6 months: starts Wednesday, June 14th
✅ intensive 90 min collab calls every 2 weeks
✅ baller guest speakers you can't get on the phone yourself …see livetogrind.com/mastermind for who!
✅ ultra private FB group
✅ limited to 10 people — invite only or by application
✅ 3 on-location, in-person weekend events (optional but amazing) in Orlando, a cabin in Iowa, and SoCal
✅ full access to video recordings of calls, events, etc.
✅ featured in up to 3 episodes of the Live to Grind TV show alongside ME (the Executive Producer and Co-Host of Ambitious Adventures) and maybe more influencers, established and growing
✅ accountability and motivation on steroids – get more done in the next 6 months than in the past 2 years
+ Lots more!
MORE INFO: livetogrind.com/mastermind
Starts this Wednesday, so HARD WORKING and fast ACTION TAKERS only! 🙂
Friday Funday loves you!
Thanks for reading the Friday Funday. I truly hope you get value from this weekly digest of some big highlights from my "Live to Grind" world! 🙂
My goal is to impact 1 BILLION lives in a positive way by 2019 and to help 100 entrepreneurs hit their 6 or 7 figure goals this year alone.
I can't do that by staying quiet…
I have to share, educate, inspire, and assist.
Please let me know what you find valuable so I can do more of it.
Happy Friday!
BTA
PS: Learn more about the 6-Month Ultimate Mastermind (starts this Wednesday the 14th)! 
WANT EVEN MORE?