What would it mean for your business to become an influencer in your field?
Connecting with people is what I'm great at.  I've connected with John Lee Dumas, Kevin Harrington, Grant Cardone, Tai Lopez, Lewis Howes, Joel Comm, Jeff Hoffman, Jack Canfield, and the list keeps going.
I didn't get to this point by accident.  Working with these people has drastically changed my business, and I can show you how to produce the same in your niche.
1. Identify the movers and shakers in your space

2. Develop an outreach strategy

3. Get a foot in the door

4. Show how you can add value

5. Ensure that you add value

6. Next steps…
What is the Accelerator?
I want to create a network of entrepreneurs who want to be practitioners instead of headline readers.  Doing business today is a lot different than it was 30 years ago.  You don't need $1 million dollars or an established brand to start and grow a business.  We live in the digital age where anything is possible.  You can learn anything that you want today online for a fraction of the cost that it was 10 years ago.
Even though anyone is able to start a business, it's a tough and unforgiving world out there.  Luckily for you, I have been through it.  I want to help you get past that struggling phase faster than you would if you were to do it alone.
I want to show you how to put yourself out there and become an influencer in your field.  I have worked with many big names and I can show you how I got to this point.  I want to create an army of successful entrepreneurs.
Let's join up to make that happen.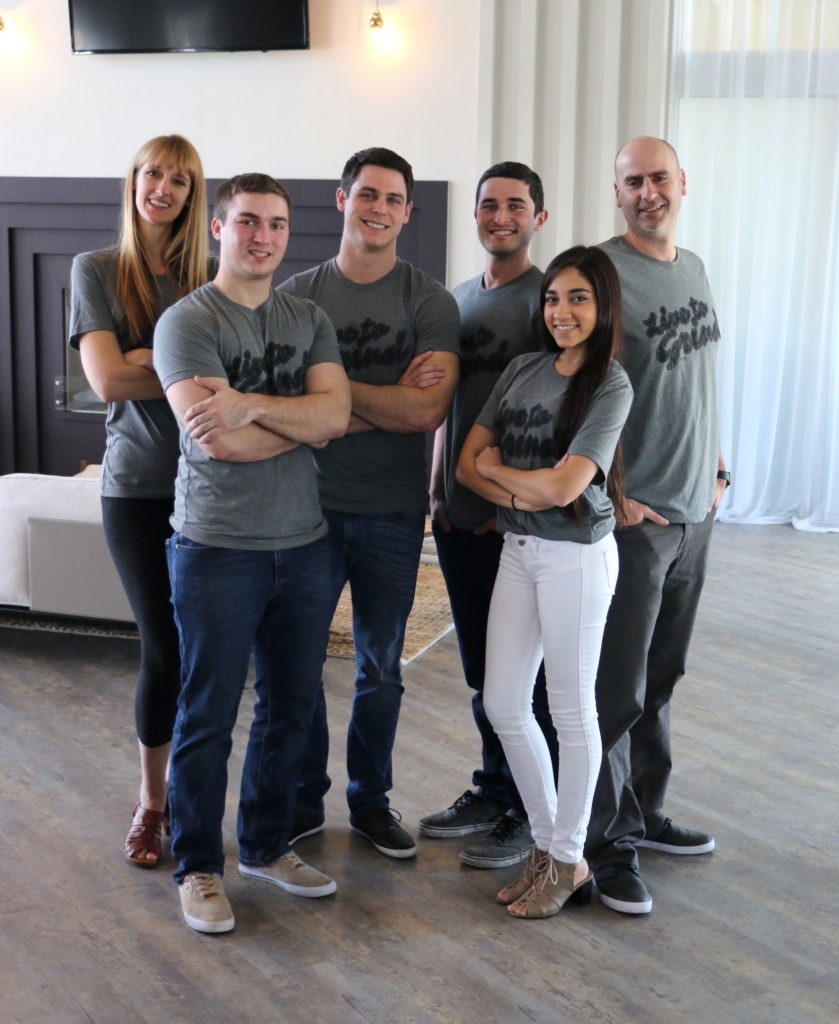 If anyone tells you that they made it to the top alone, they're lying.  In order to be successful, you need a team to support you.  I surrounded myself with people who specialize in different aspects of business.  Together, we make up a powerhouse that can take the world by storm.  By working with me, you also get access to my team.
Together, we have the capacity to run all aspects of a business.  Specifically:
Join The Influencer Accelerator
Join today to get immediate access to all of our current courses and future courses.  You will also have the opportunity to work directly with my team and me to find ways to improve your business.  We have built websites, created courses, run large-scale events, been featured in a number of major publications, gotten on podcast shows, hosted podcast shows, run webinars, dealt with payment processors, created opt-ins and autoresponders, and more.
The purpose of this program is to get you the knowledge and help you need to really take your business to where you want it go, faster than you would be able to on your own.  We want to cut down your learning curve and also be there for accountability.
We will work together over the course of 4 weeks to fine tune your business and get you in the right direction for success.  From my experience, I have had tremendous success with mastermind groups as far as accountability, ideas, and contacts go.  Because of this, I decided that it would be a good idea to integrate this one-on-one consulting with a mastermind group and Facebook group.
That way, you get the best of both worlds.
See the benefits below and reach out to me with any questions that you may have at brandon@brandontadams.com. I look forward to working with you to jumpstart your business and become an influencer in your field.
(4) 20-minute private strategy sessions every week with Brandon (Value: $1,997)

(4) 1-hour mastermind Skype calls every Wednesday with group limited to 5 people total + Brandon  (Value: $1,997)

Unlimited access to Brandon, his team, and other members via Facebook Group – Ask anything you want and we will answer questions for you daily (Value: $997)

Unlimited access to all Live To Grind online courses ($1,238 value)

Graduates will be featured in the Accelerant Magazine with a picture and bio ($997)
Top Performer Will Receive:
Get featured in Accelerant Magazine (valued at $3,997)

Be a guest on the Live To Grind Podcast show (valued at $997)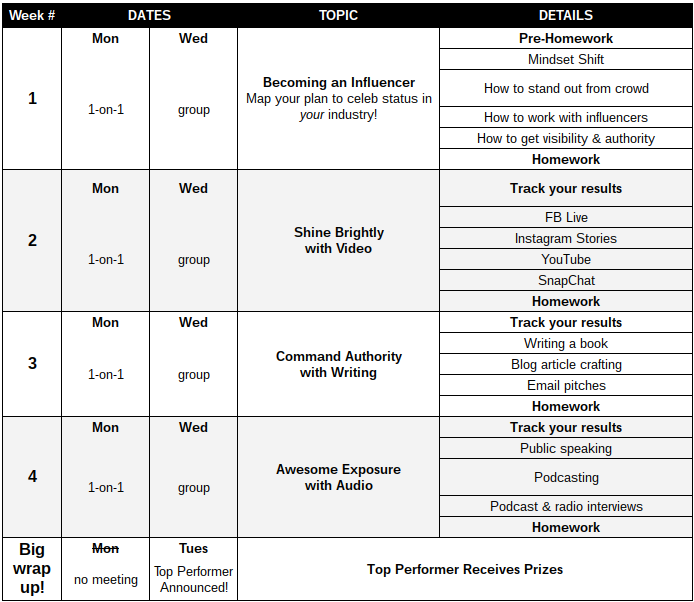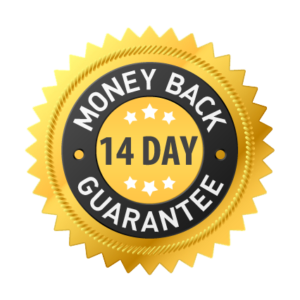 BRANDON HAS BEEN FEATURED IN

Testimonials From Graduates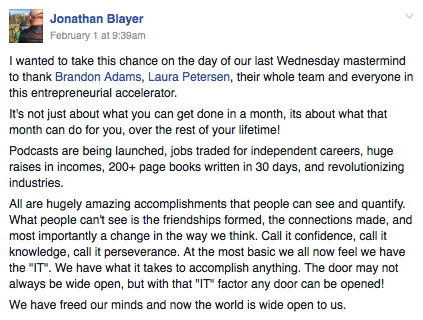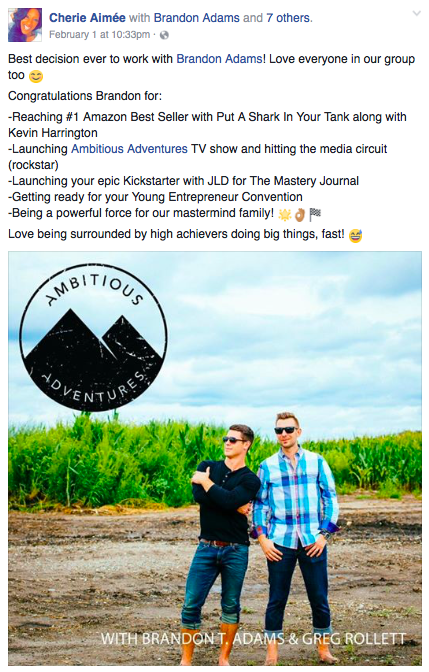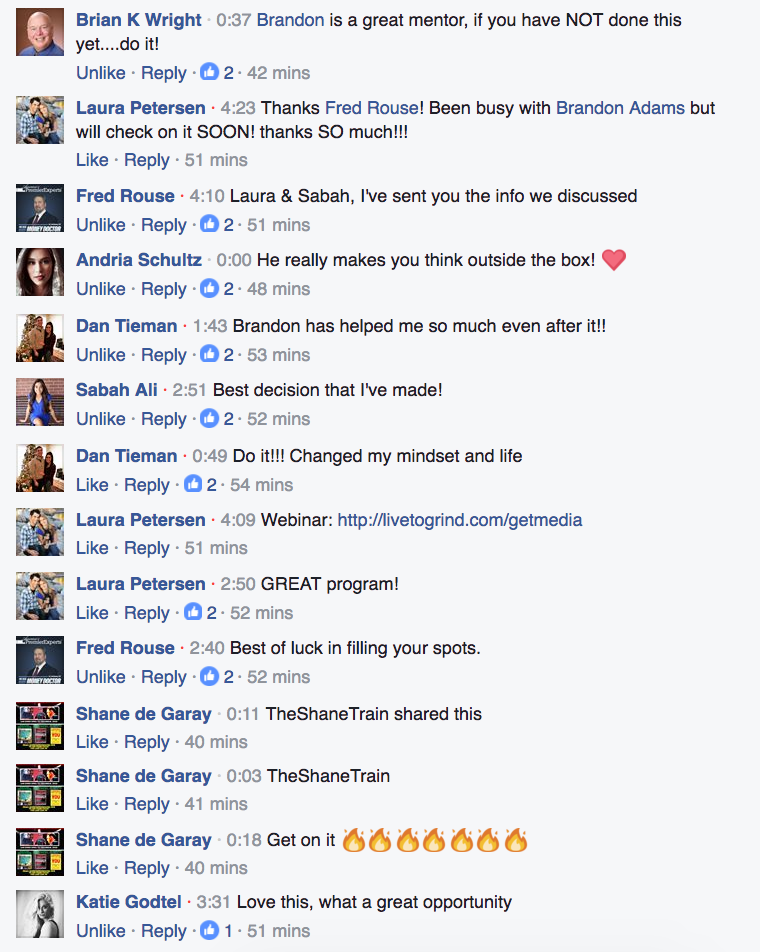 About Brandon
Brandon T. Adams is a serial entrepreneur, owning a stake in a number of businesses, including the Young Entrepreneur Convention, Accelerant Media Group, Arctic Stick, and an ice distributorship that serves three states.
Brandon is the co-host and one of two executive producers of Ambitious Adventures, a reality television program focused on the compelling stories of young entrepreneurs. He is the financial advisor to the Napoleon Hill Foundation for the film, THINK: The Legacy Of Think And Grow Rich, in which he also is the youngest cast member to be featured.
In addition to his film and television work, he is the host of the influential business podcast, the Live to Grind podcast. Brandon and his Accelerant Media Group team have found success working with high profile clients like Kevin Harrington, John Lee Dumas, the Napoleon Hill Foundation and others to receive funding using the emerging method of crowdfunding.
Brandon is also a regular on the motivational speaking circuit.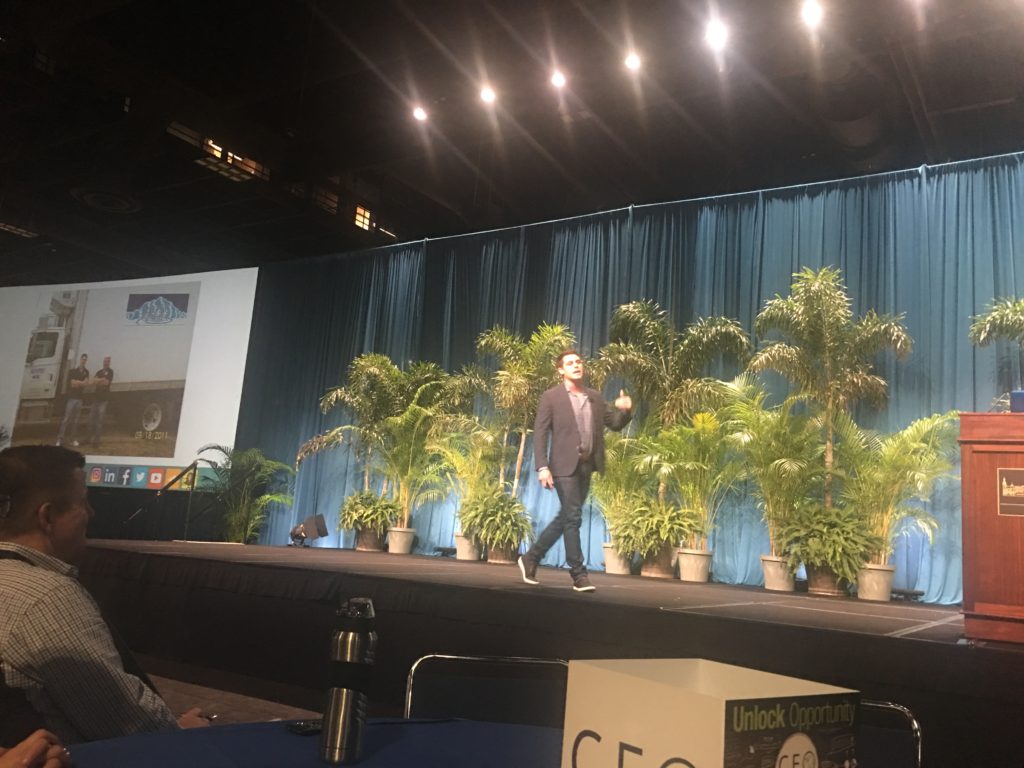 Brandon was one of the Featured Keynote speakers for CEO Conference in Tampa, Florida in October 2016.  Here is Brandon speaking to close to 1,000 attendees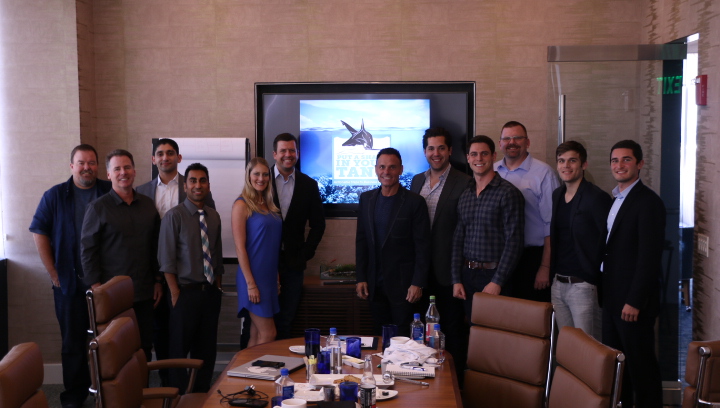 Kevin Harrington and Brandon T. Adams Mastermind in June 2016
Brandon is an Executive Producer and Co-host of the Nationwide Entrepreneurial TV Show Ambitious Adventures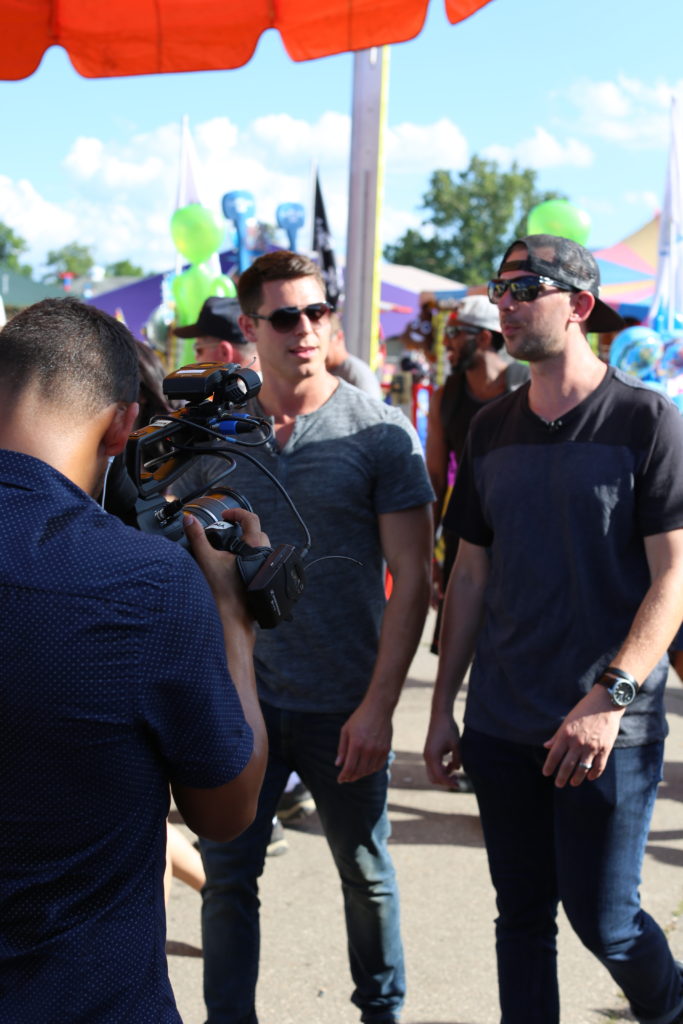 Brandon and Greg Rollett, the co-hosts of Ambitious Adventures, with Nick Nanton of Celebrity Branding Agency and Jack Canfield of Chicken Soup For The Soul, both of whom are featured in Ambitious Adventures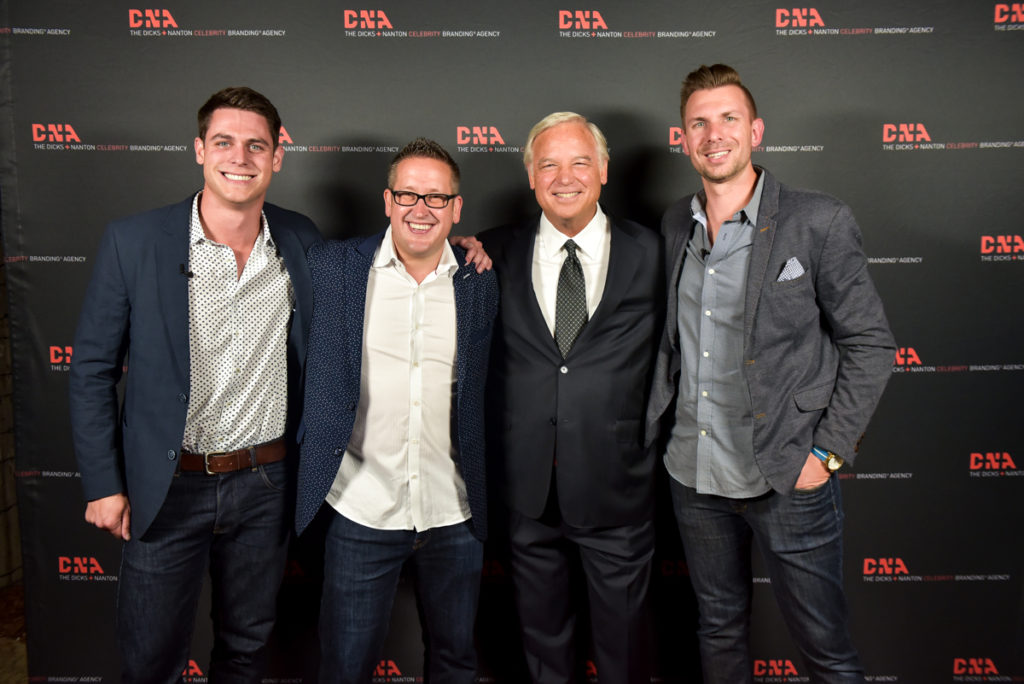 People Who Worked With Brandon
Kevin Harrington
Shark Tank
John Lee Dumas
Entrepreneur On Fire Podcast

Join The Influencer Accelerator Program