One thing that many entrepreneurs seem to have in common is that they tend to get caught up in all of the little details.
"I need an LLC!"
"Is this logo going to work?"
"This landing page needs to be perfect!"
"What will my offer even be?"
It's easy to get wrapped up in the details, but sometimes people spend so much time on a course or program that no one even wants.
I'm going to share an example with you that comes from my own experience.
About a year ago, I decided I wanted to teach people what I know about crowdfunding, branding, getting publicity, and making more money.
I wanted to create some sort of program, so I just threw together a name and structure and sent it over to my business partner. He then taught me a bit about seo marketing and we created a website together. I had no idea whether it was going to be successful but I knew how important SEO was in the technological world!
I decided I would do a six-week program limited to 15 people, and it would be $997 per participant. I then chose the starting date, which happened to be only two weeks away.
I didn't really know what it was going to be or what to expect.
I knew that I would offer one on one calls and a group call each week, and I was going to offer them some other things that I was still figuring out.
I ended up launching the program, and to my surprise, I had 15 people. Just shy of $15,000!
About three weeks in, I saw the power of the mastermind and the accountability it was creating. I was learning so much from my clients.
Always listen to your customers. They will give you feedback and tell you exactly what they need and where their pain points are. It's then your job to find a way to solve their problem – that's what entrepreneurs do best!
If you can find a solution, you can charge for it, and that's essentially how you make money.
After four weeks of the six-week program, I was noticing many different ways that I could help these people. It was a great group and I hoped to work further with some of them.
During the fifth week of the program, I sent out an email to each participant and mentioned the different ways I could help them.
Needless to say, I had upsold one package that was $11,000 and one that was $25,000. This was $36,000 in higher packages that were sold from sending 11 emails. At that point, sending 11 personally written emails wasn't a big deal, I had the spare time to do it, and it earnt me some money. However, imagine this process if you aim to scale your business, it wouldn't just be 11 prospecting emails you'd be sending out, instead, it could be more than hundreds a day! To scale this aspect of my business I'd need automation, the extra manpower wouldn't cut it. Researching into email marketing providers can enable you to come across reviews of Mailgun vs Sendgrid and similar comparisons, making it easier to choose a provider that can best offer the services you require to scale!
I didn't really know what I was doing when I started with the initial program. I ran with an idea rather than getting stuck on all the little details and uncertainties, and that helped me create $51,000.
After this program, I saw the success and how much value people were getting, and I decided to tweak it a bit. Instead of a six-week program, I created a 30-day program and doubled the price.
This time around we charged $1,997 and had 12 participants. Almost $9,000 more in total revenue than the first program, and it was fewer people which meant less work. It ended up being a great success.
Now, it was time to do the program again, but with a few big tweaks.
I thought, why don't I scale up and charge more?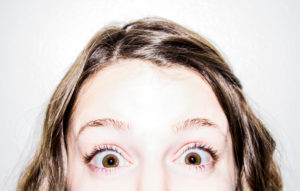 This is where a lot of entrepreneurs get scared. They think that there's no way people will pay them more money, and they feel like they're not worth it.
I'm telling you that when you charge more money, you get better clients. They get more value, and you get more value while also give more in return. It's a win-win all around.
When people pay, they pay attention. When people pay big, they really pay attention.
I decided to charge $5,000 per participant, with four people in total, coming out to $20,000. $5,000 was my price point, and that became the Accelerator Program.
I saw where people needed help, gave them value, got results, listened to my audience, tweaked the offer, and made more money.
Throwing together a quick landing page and looking past all the little details lead to building up a multi-six-figure business.
There's a big lesson to be learned here.
If you want to scale a business or even start a new business, don't get caught up in every aspect of it.
Do things as you go. Listen to your customers and make changes when needed. Don't expect perfection right from the start, because you'll only be setting yourself up for failure.
See what people want, sell it, tweak it, and scale it.
Don't be afraid to charge more. I went from charging $1,000 to $5,000 for a program and then selling $25,000+ packages. I found out that the more people paid, the more value they got and the better customers I got in return.
Stop doubting yourself.
You are worth it, and it's your duty to serve the people that need your help. It's also your duty to charge what you're worth so that you can reach ultimate success in all of your business endeavors!
BTA