I want to ask you a powerful question. One that should define your life, your passions, and all that you do.
What do you want to live for?
I don't just mean in the sense of living, breathing, and existing. I'm asking what truly fuels you to want to keep going and striving for more? What are your goals in life? What excites you?
What's going to get you out of bed in the morning instead of hitting the snooze button and dreading your day, your job, or whatever it is that you have to do?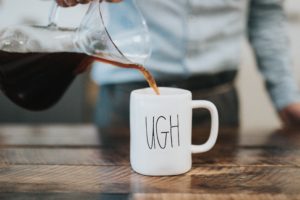 Okay… I admit that was more than one question, but these are the questions that we should all ask ourselves on a regular basis.
All of these questions lead us to the biggest piece of the puzzle – our purpose.
Ideally, when you find something you love doing, it will feel less and less like work. You may find yourself loving it so much that you hardly even want to pull yourself away from it to sleep.
I always joke with my fiance, Samantha, that if I could, I would totally go without sleep. Of course, that wouldn't be very healthy, but I just love focusing on my goals, enjoying life, and creating awesome things.
I want to be able to have the power to do whatever I want, beyond just the ordinary experiences.
I'm talking extraordinary, like going to space, meeting with presidents and other extremely influential people in this world, and experiencing things that most people would only dream of.
Why just dream about something when you can instead make it your reality?
Every single morning I wake up and think about how I can get better and ask myself what I am living for. What are you living for? What is this life all about?
What do you feel is your purpose, and why do you do the things that you do?
I feel extremely lucky to have the experiences that I do with speaking to influential people, meeting with other entrepreneurs, and interviewing inspiring people for my podcast. I get to be around the best of the best and learn so much.
I'm continuously challenged to think about my Why, my goals, and what this whole life is really all about.
We all have things that we work toward, but what impact will they actually have in the world?
I think that one of the most significant components of what we do is how we choose to give back, support the future lives of others, and create awesome things together to make our world a better place.
Keep asking yourself those important questions that will keep you aware of yourself and what you want.
There are a few things that we can't take for granted in life – our health and our time. You cannot buy good health and you cannot buy more time.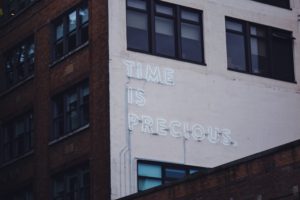 Think long and hard about how you choose to spend your time and what kind of impact you want to have in the world.
So, what are you living for? Are you waking up every morning feeling motivated and ready to tackle a new day and everything that comes your way?
We live in a time where opportunities are endless and our room for growth is limitless.
Don't waste another second of your life feeling unfulfilled. Be clear on what you want most out of this life and go out there and make it happen!
BTA