How well are you listening to your audience? Keep in mind that your biggest fans are the ones that will help you achieve your biggest goals. A little appreciation towards them goes a long way.
Recognize your supporters and make the extra effort to show them that you care.
The more personal you are, the more value you'll provide without expecting anything in return. There's serious power behind sending personal reach outs, being a great listener, and giving people your time of day.
Not only will you create the potential to make more money, but you'll see better results, get more opportunities, and know that you're making a difference.
For me, the biggest opportunities I've gotten, whether it's making more money, getting into films, or making the right connections, happened because I listened.
I listened to my audience, I listened to potential customers, and I listened to people that I had simply reached out to on Facebook.
You may not always hear what you want, but these conversations will provide you with plenty of great feedback. None of us are perfect. We are always trying to better ourselves and get to the next level.
Receiving constructive criticism from others is essential for us to continue to improve and grow.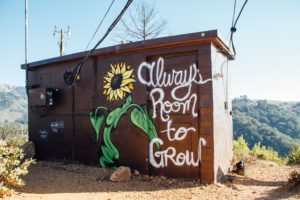 I listen to people share their life with me along with all of the struggles and obstacles they face. This fuels me to want to find solutions.
Finding solutions for others can have many benefits. Possible sales leads, lasting friendships, business relationships, and great connections.
Lately, I've been doing a lot of reach outs to people through Facebook. When people message me, I like to talk with them, get to know them, and see what they have going on in their lives. I don't go in with any expectations or assumptions of making a sale. I just want to interact on a human level.
For example, I was having a conversation with an old friend the other day that actually resulted in a sale.
They took an interest in something that I was offering because they saw the value it would bring them. I had no intentions of selling anything whatsoever, but we had a great conversation, and things just happened to align that way.
Don't worry about where you stand currently with building your audience. You may have a few followers, a few hundred, or a few thousand – we all start somewhere.
Your audience is such a valuable asset to you, regardless of the number.
If you only have five followers, focus on providing value to those five people and finding out how you can help them.
Looking back on my journey, I have to say that listening and sending emails to each and every one of my followers has been the biggest contributor to success. Like Gary V. says, sometimes you have to do things that don't scale to scale.
Take time for your audience. Always be a giving person and help others. The people that really give and want to help are the ones that get the best opportunities. Heck, even when you feel like you nothing to give, give! Give whatever you have.
Pay it forward, give back, help people, and do all that you can to support them.
The more you give, the more you're going to get back in return. I'm talking about more than just money… I'm talking about overall fulfillment!
Stay humble. Your followers should mean a lot more to you than a sales transaction, so don't be blinded by dollar signs.
What are you doing to connect with your audience? What are you genuinely doing to care for them? Put time aside for the people that support you and help you grow.
BTA